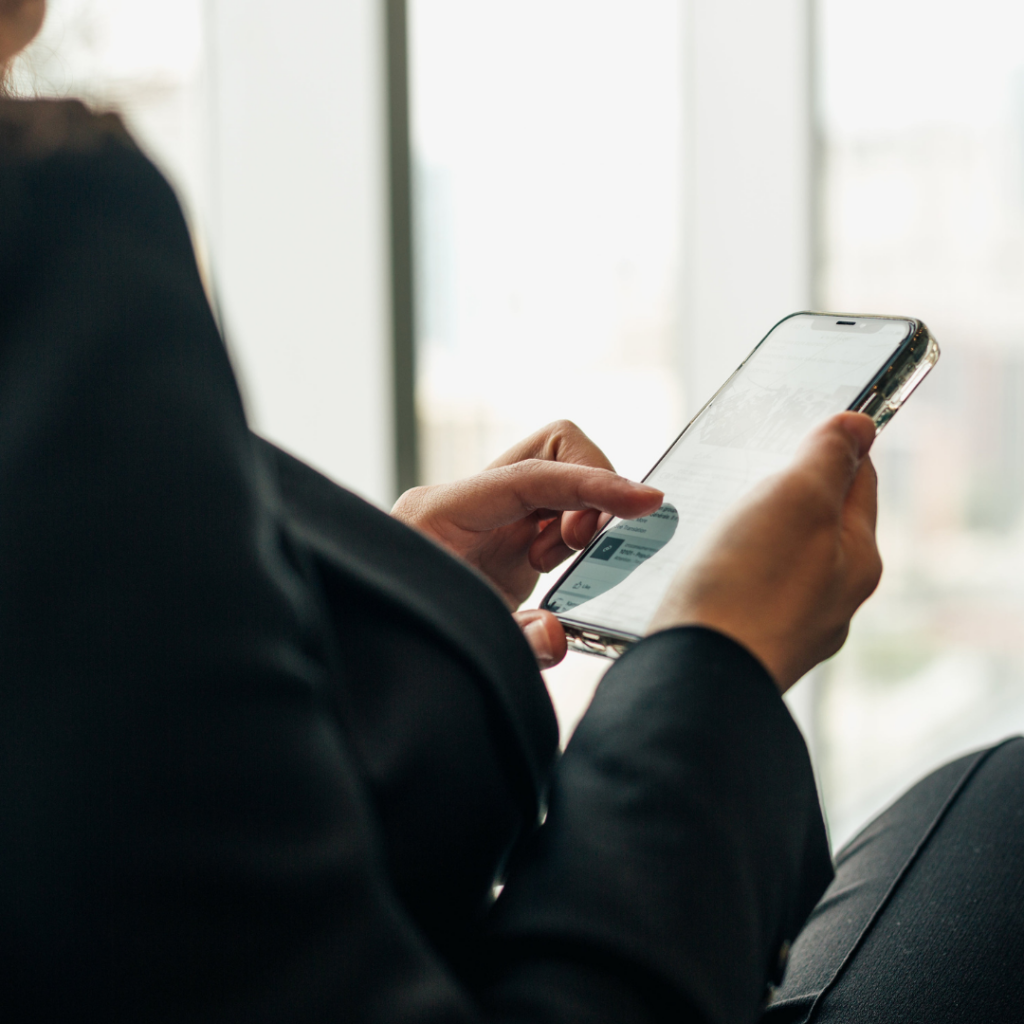 Why is it hard to recruit the right candidates?
Today, there is a lot of competition in different sectors, which makes it more difficult to find the right candidates with the right skills. It should not be difficult to find the right candidates, but today it is tough. That's where we come in and help you strengthen your company with the right skills!
Due to the competition, you have to be visible on social media to have a chance. With the help of our employer branding and job ads, we find the right candidates in an efficient and affordable way.
Improve your hiring process with job ads
Looking for the right candidate for your job opening can be a daunting task, but social media job ads makes your life easier!
Not only are social media platforms a great way to advertise job openings, but it can also bring in a larger pool of potential candidates with diverse backgrounds.
One of the biggest benefits of social media job ads is its cost-effectiveness. Compared to traditional job posting platforms, social media is often more affordable and reaches a much wider audience in a shorter amount of time – allowing you to get your job opening in front of potential candidates more quickly.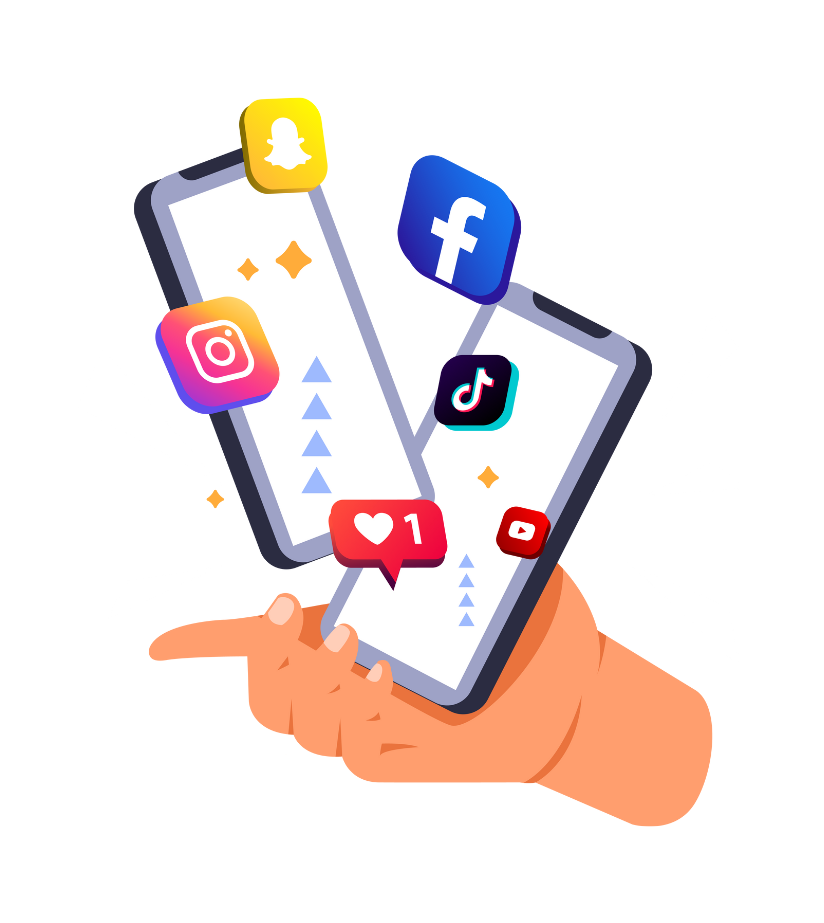 Job ads on social media are created to attract potential candidates. They work by targeting specific audience demographics such as location, interests, and job titles.
Job ads on social media can be effective because they reach a large, diverse audience and allow for easy sharing and engagement. Additionally, candidates can learn more about the company and its culture by visiting its social media profiles.
SweApps' most successful service is our digital marketing division where we specialize in helping businesses establish a strong online presence!
Finding the right social media platform for your business
Which social media platform should you be on?
It depends on your target audience and the social media they use. Below you can see where different target groups are located, divided into decades.
The group between 40s and 90s, all use Facebook very often. Those born in the 00s and 10s do not use Facebook as often/not at all. Among the 40s, Facebook is the biggest platform, no other social media competes with Facebook in this age group.
So if you have a target audience consisting of people born between the 40s and 90s, Facebook is definitely a platform you need to use!
YouTube is a platform that is more popular among people born between the 90s and 10s. Those born between the 40s and 60s use it, but not very often. It becomes more and more frequent the younger you are.
So if you have a younger audience, Youtube is a good platform to use.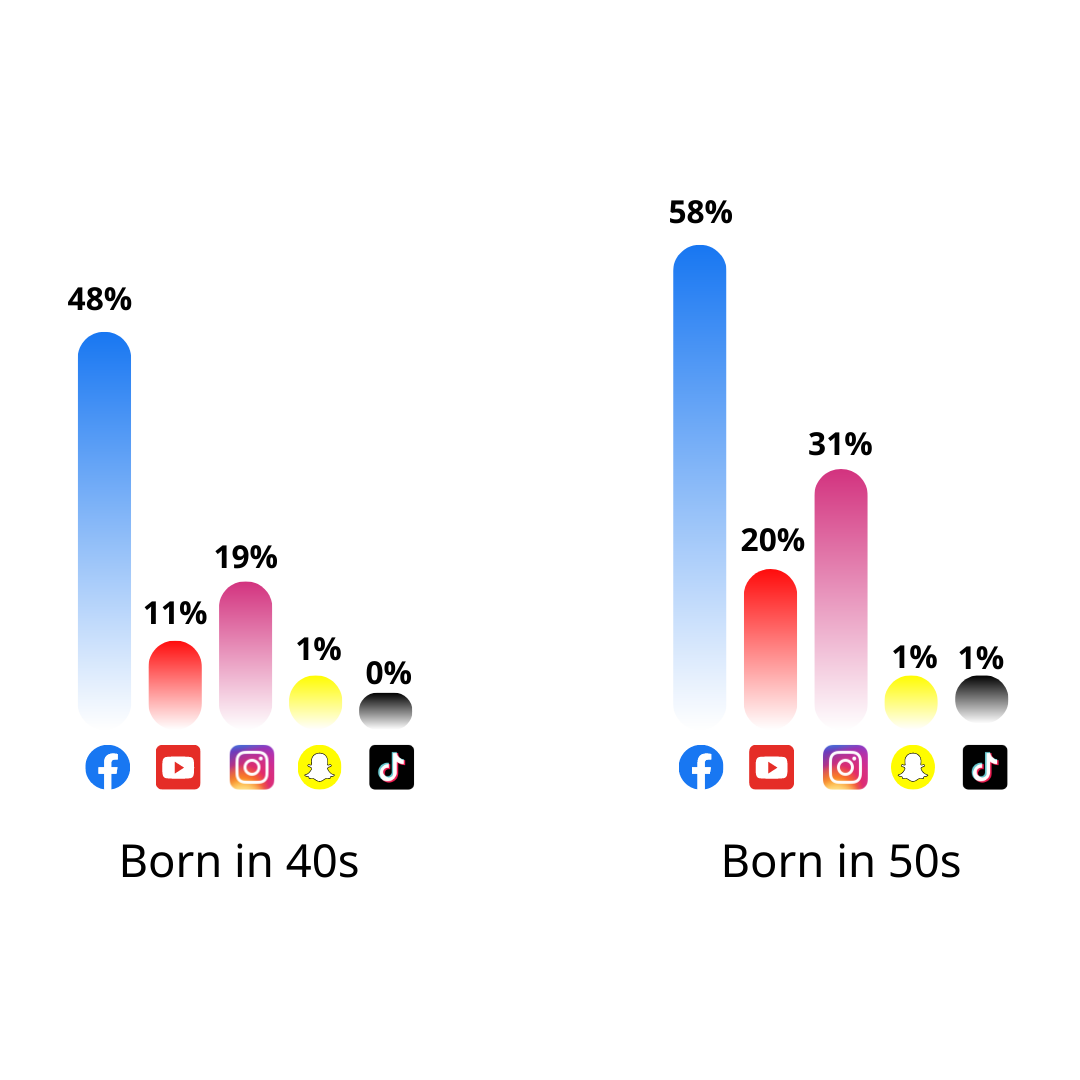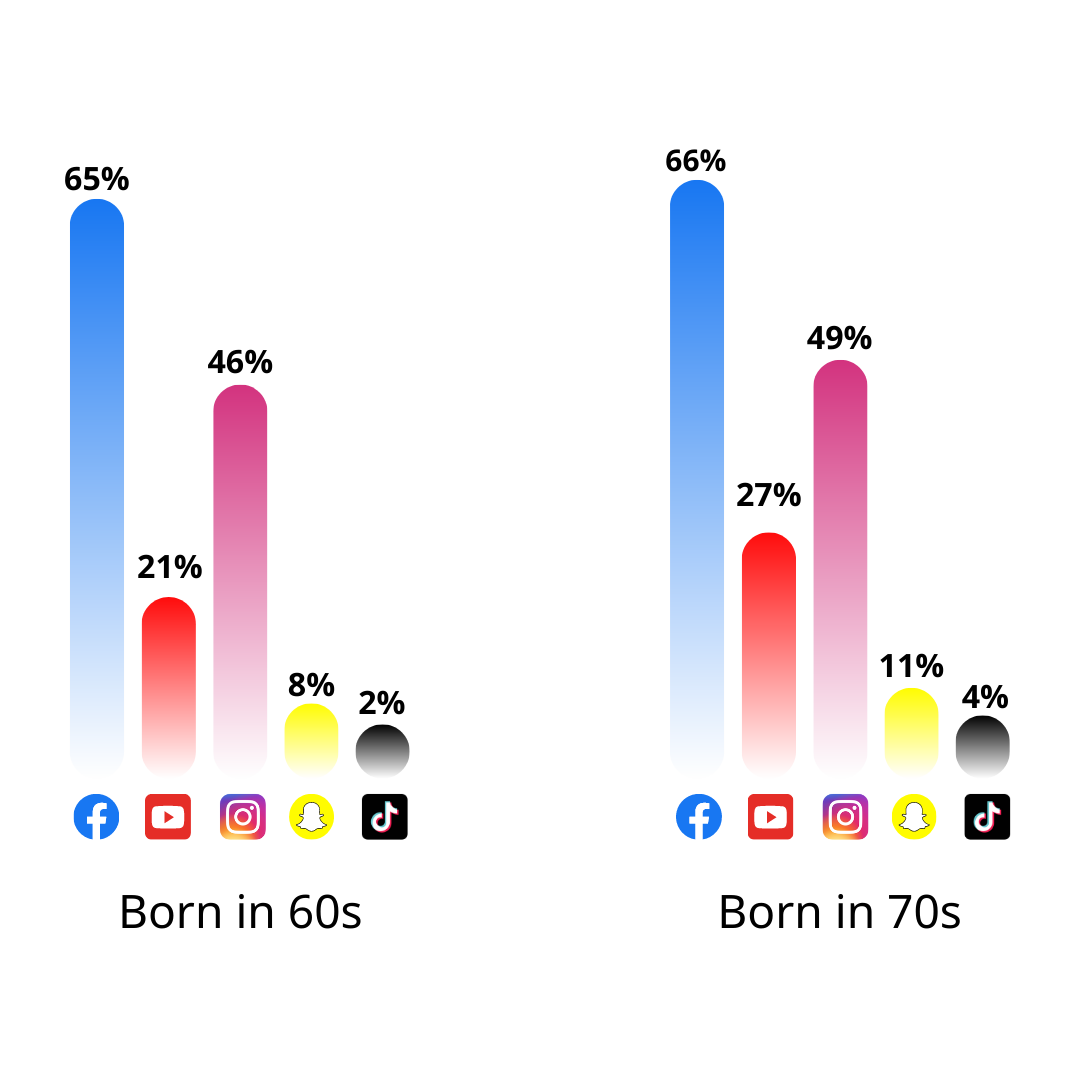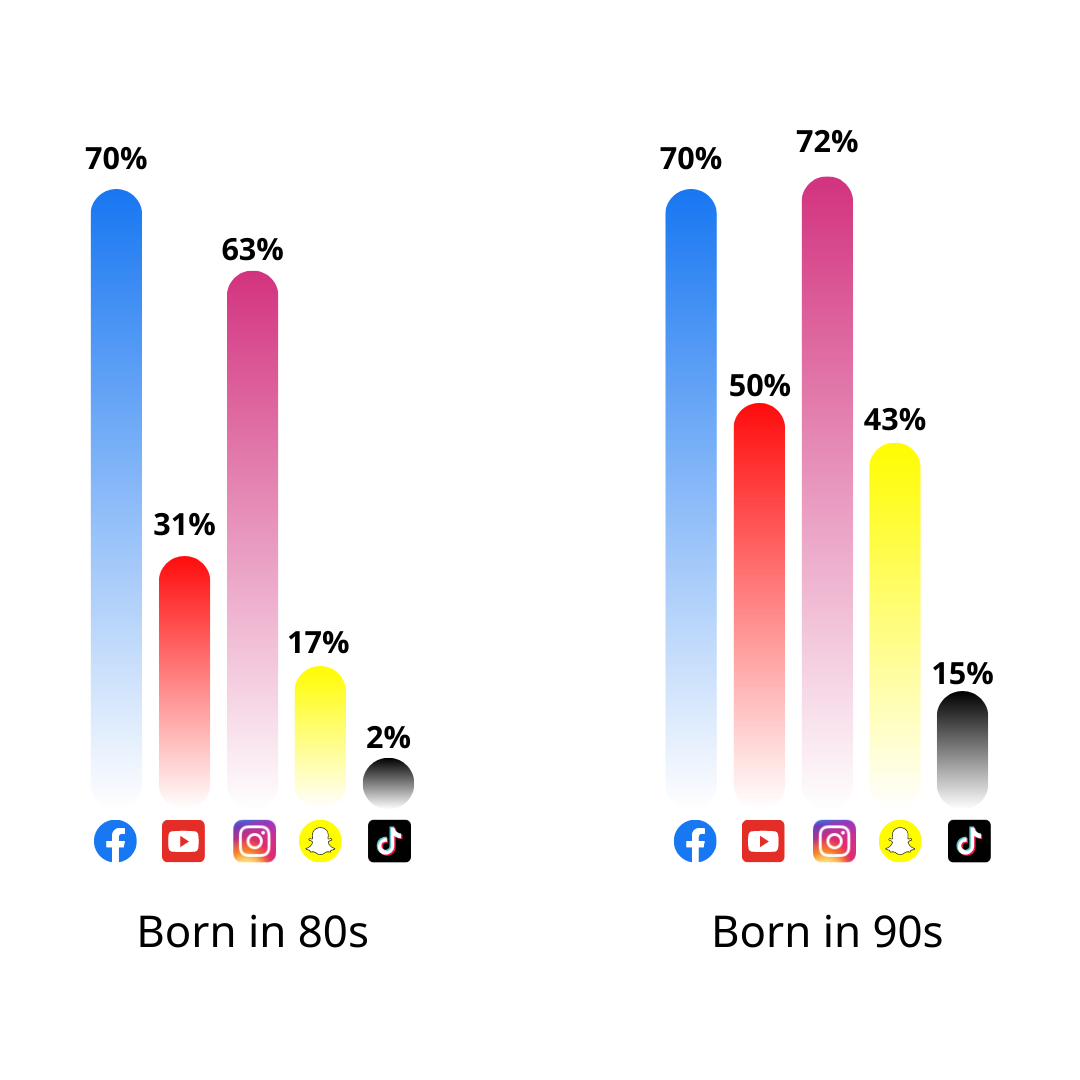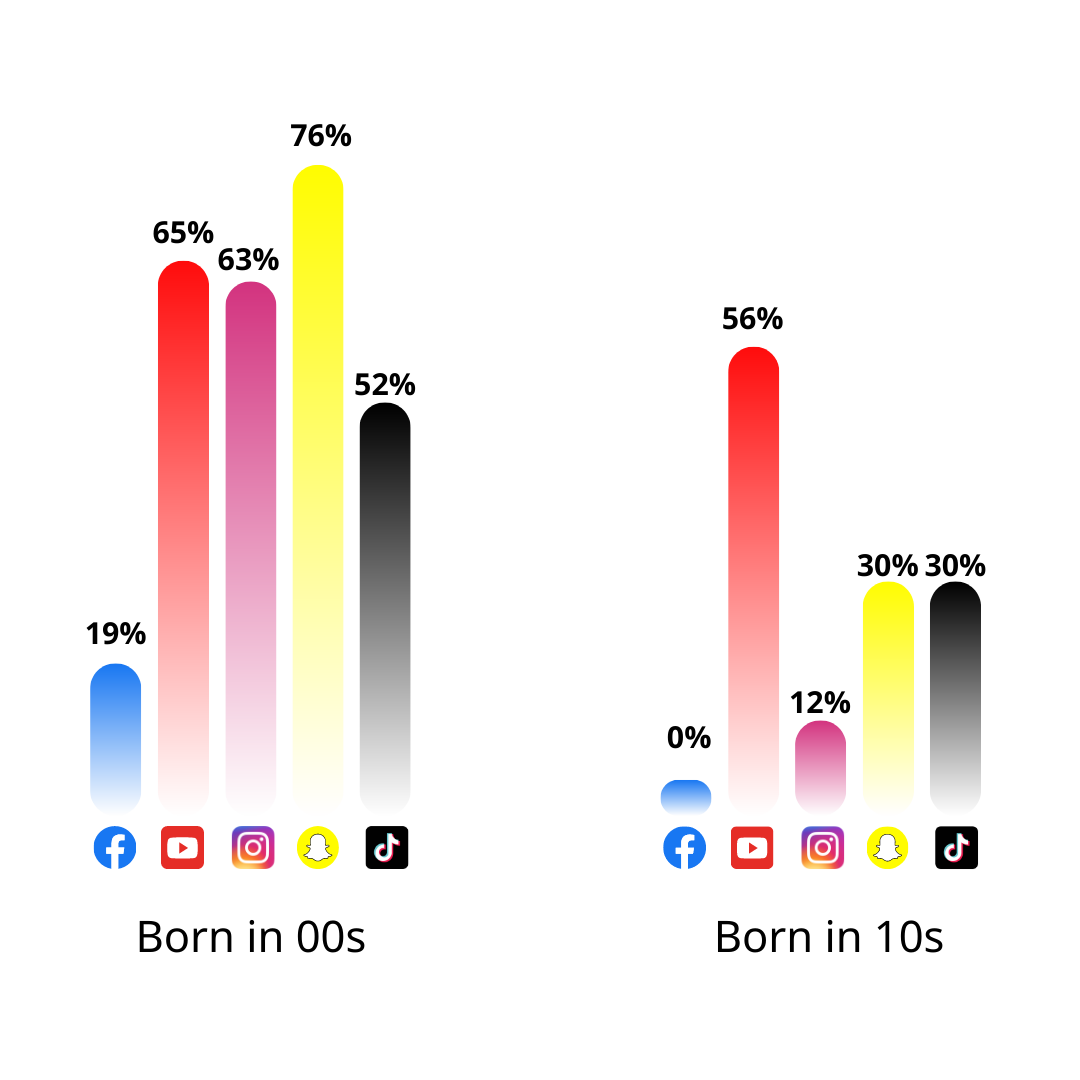 Source: Svenskarna och internet 2022, "Which social networking sites/social media have you used everyday?", internet users 8+ years.
Instagram is a platform that is most popular of daily use among the people born between 80s and 00s. People born between 50s and 70s also use it quite often.
This is a platform that is very good to use if your target audience is born between 80s and 00s, you can publish content on in many types of ways in this social media platform.
Snapchat is a social media platform for the younger people, specially the people born in the 00s. Also people born in 90s and 10s use the platform quite frequently.
Tiktok is the most popular platform for people born in 00s. Also people born in 10s also use Tiktok quite frequently. This is not a platform you should use if you have a older target audience.